Building a website with WordPress themes might be a difficult task for a non-English speaker. Because most of WordPress themes in a huge marketplace like Envato are typically written in English. Hence, Translation is one of the most caring factors when building up a site.
Luckily, there are more and more methods to translate a theme you are keen on your targeted languages. Poedit and Loco Translate plugin will be popular names that WordPress users put their trust in.  Today, this article will focus on translating your theme using the WordPress plugin Loco Translate.
What is Loco Translate plugin?
Loco Translate is a free WordPress plugin that offers in-browser editing of WordPress translation files. This is especially useful for translating your WordPress theme or plugins into a language other instead of its original language – English only.
Easily translating the Jobmonster theme using Loco Translate with 5 simple steps!
Step 1: Install and activate the Loco Translate plugin: To install the Loco Translate plugin, simply navigate to Plugins > Add New and search for the plugin Loco Translate. Then Click Install Now > Activate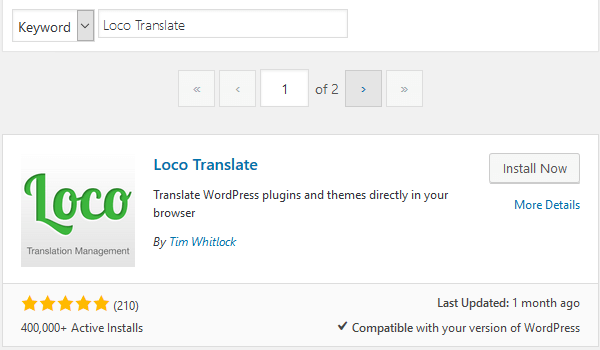 Step 2: Go to Dashboard > Loco Translate > Themes to access the main translation page of the plugin.
Step 3: Select Theme you want to translate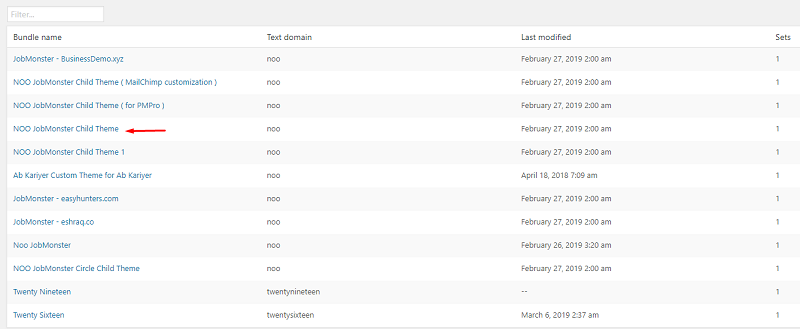 Step 4: Add and Configure a New Language.
 Click on the New Language link as shown above:

*For a better understanding, we will translate the theme to Spanish with this plugin.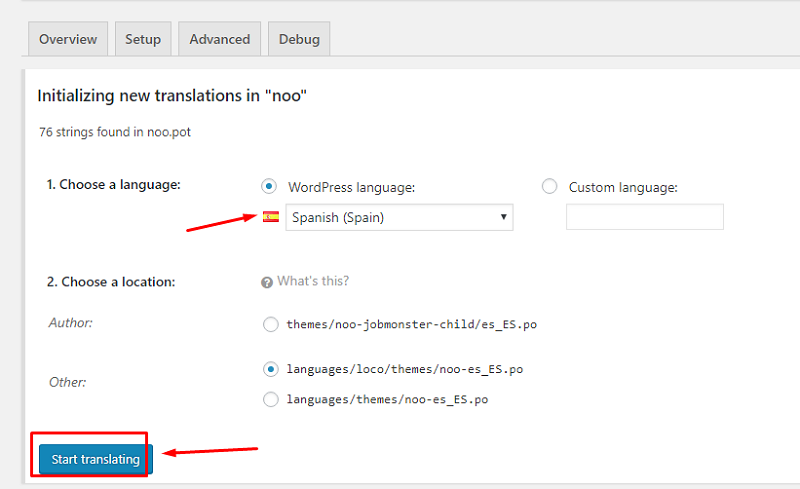 Step 5: Filter and Translate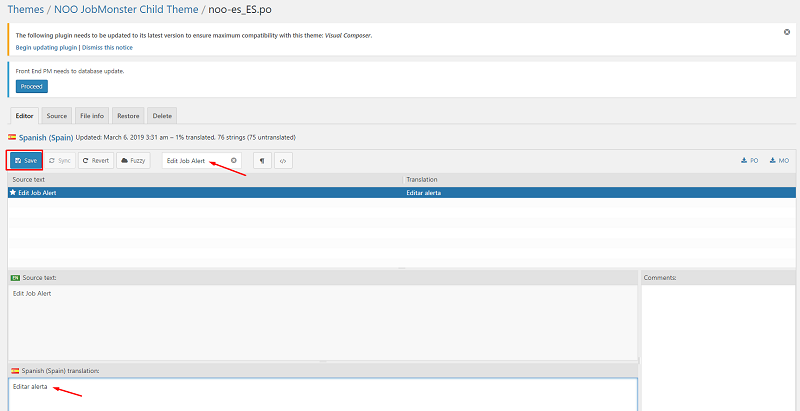 Use the Filter box at the top of the page to search for your desired term. In terms of translation, you will search for "Edit Job alert ".
After you find the term, please click on it to select and it will be shown inside the Source Text box. Add the translation for that term on the Spanish (Spain) translation box under the Source Text. In this case, we add "Editar alerta" and click on Save button.
Change site language:
Navigate to Dashboard> Settings > General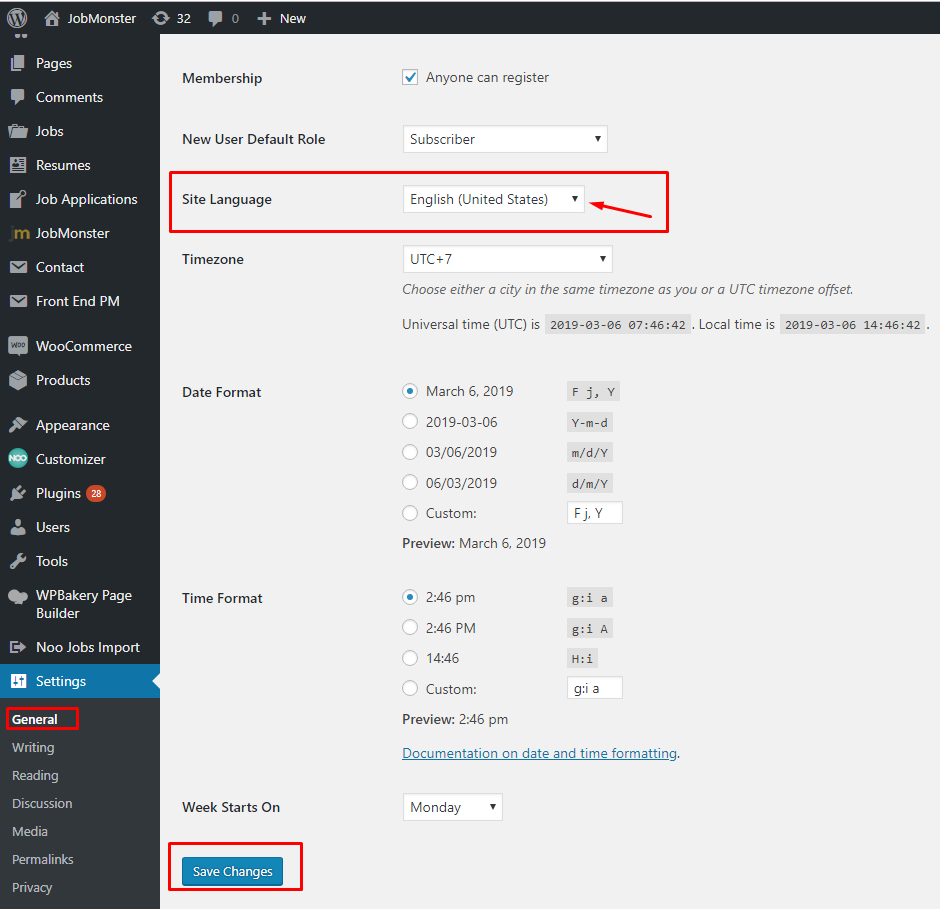 Select the language that you want to choose in Settings-General and Save button.
All are done!
The post has shown you five simple steps to translate any words of your theme (Jobmonster) into your expected language with Loco Translate plugin. Hopefully, your theme will completely change to the targeted language for a better experience.